Geka Ironworkers, Punching Machines & CNC Lines / Solutions
We manufacture hydraulic ironworkers, CNC lines and more ironworking equipment and parts. Our products are precise, durable, reliable, and customizable to your specific manufacturing needs.
Geka has been a steel working machine manufacturer since 1919.
Hydraulic Ironworkers, Consumables and CNC Lines & Solutions.
Geka USA offers the reliability that comes with our more than 100 years of experience in innovating, designing and manufacturing hydraulic ironworkers and CNC lines and solutions.
The Geka Group has had a long history as pioneers developing machines and bringing unique solutions through our experience in the steel working industry. The products and machines available from Geka USA feature ironworker machines—including some punching machine options—and CNC lines. Through our technical service, we may also provide our clients with customizable solutions and replacement parts for their ironworking process.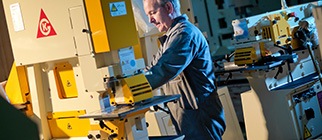 Hydraulic Ironworkers
Geka USA features strong, versatile and reliable hydraulic ironworkers for punching, notching, cutting and bending profiles, steel plates, angles and bars.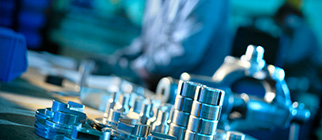 Accessories
Geka USA can provide customers with accessories for punching, notching, bending and cutting or other specific jobs.
We offer a wide range of GEKA USA original accessories.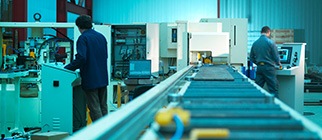 CNC Lines and Solutions
CNC Lines and Solutions for working angles, flat bars, plates and beams. Optimize your processes with our CNC Solutions.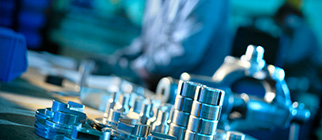 Consumables
Punches, dies and blades for GEKA Hydraulic Ironworkers and CNC Lines.
Our selection of punches, dies and parts.
Join the GEKA Community
Our Geka news page features up-to-date content about innovation, trends, news, and everything you need to know about steel processing technology.
Subscribe to our newsletter and stay up to date.
More than 85,000 satisfied customers
We purchased the first alpha 500 in the US market almost 20 years ago to aid in our growth and to assist us in our plate and angle processing and with the on going support from our friends at GEKA this unit is still producing.
Many thanks to the employees of GEKA for being a strong partner of BWS Industries Inc.
Michael Archer / President
BWS Industries Inc.
I contacted GEKA, for a very specific part that I was unable to find anywhere. A part that is used on their IronWorker. They responded in a timely manner and were very helpful in finding exactly what I needed. I was amazed with the efficiency of GEKA's parts department as they placed my order and sent it my way.
Jake Fehr
MAXX-D Trailers
Copper Processing
The GEKA Minicrop is a great machine in use every day for Copper Processing.
The cropper has been a great asset to our business.
I am definitely working with GEKA again, knowing I am in good hands.
Barry Smith (Director)
BATES Mining Specialists
Services for your GEKA machine.
Choose below the service you want to contact with.

Sales Consultant
Ask our experienced sales consultants to provide you with extensive information and advice.

Brochure Request
You can ask for any brochure or information about any of our products.

Technical Support
After sales assistance by GEKA's qualified engineers.

Manuals Request
You can request here any manual for your machine or GEKA original tools.
We are pioneers in the design and manufacturing of high-quality hydraulic ironworkers. For over a century, we have been adapting our punching solutions to the changing needs of our customers and their new requirements.
Our Hydraulic Ironworkers and CNC Lines are designed by technical experts, following the experiences and suggestions of thousands of final users. Our high-quality standards, far superior to those of other ironworking machines on the market, allow us to manufacture technically superior machines of excellent quality.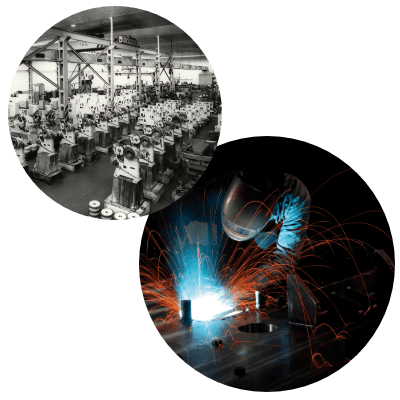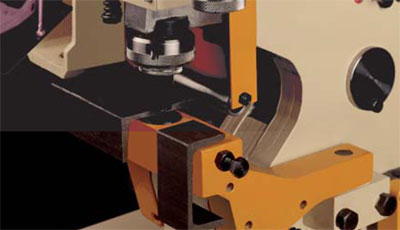 This gooseneck holder is a patented Geka die bolster which allows for the punching of a wide variety of U-profiles and angles in both web and flanges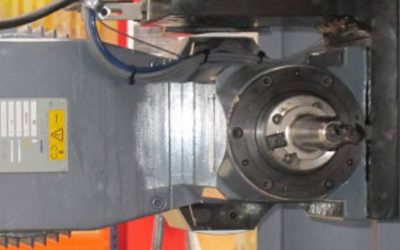 The drilling unit can optionally suit the CNC automated lines. The drilling option needs to be placed inline before using the punching machine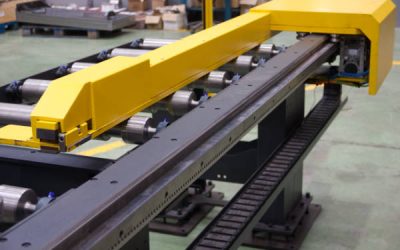 The input conveyor unit is a servo motor-operated tracking wheel. It can be indexed by pneumatic side rollers for an accurate guiding of the material