Sigma 110 CNC Drilling Solutions for Plates, Flat Bars, Angles and Beams
The Geka Sigma 110 CNC solution and beam drill line for drilling, tapping, scribing, milling and marking beams, angles, tubes and rims of different sizes.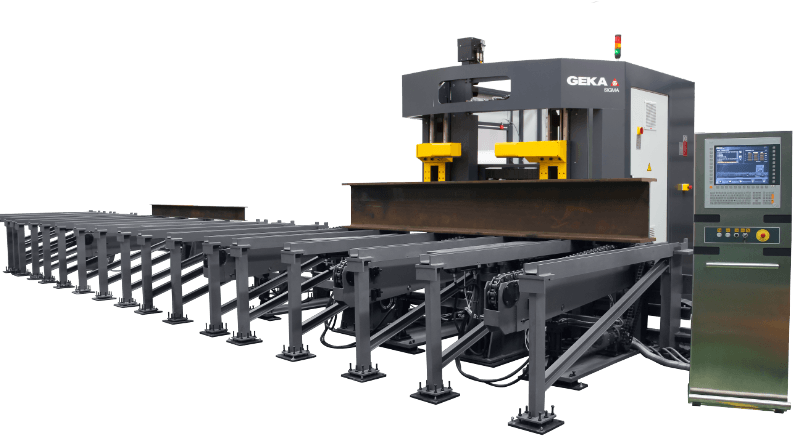 CNC Line for drilling, tapping, milling, and scribing Beams, Tubes, Flat Bars and Angles.
Geka's Sigma 110 is a CNC solution for drilling, tapping, milling, and scribing beams, angles, U-profiles, tubes, and flat bars with heights of up to 39 3/8″. An optional rotation system is also available to be mounted on the Sigma 110, which allows the CNC line to flip profiles without using a crane.
This CNC solution can drill up to 20 H.P., 3,000 RPM, and an automatic 5-tool changer.
Features and specifications for the Sigma 110 CNC Lines
| FEATURES | SIGMA 110 |
| --- | --- |
| Maximum working height | 39-3/8″ |
| Maximum length of profiles | 472″ |
| Type of profiles | Beams, Angles, Channels, Square Tubes, Rectangular Tubes, and Plates |
| Operations | Drilling, Tapping, Milling, Scribing and Marking |
| Spindle power | 20(peak)/14.75 Nominal Hp |
| Number of tools | 5 |
| Maximum diameter | 1-9/16″ |
| Tool holder | SK40 / ISO 40 |
| Profile rotating system | Yes |
Capacities based on a material resistance of 65,000 tensile.
The manufacturer reserves the right to make modifications without prior notice.
Peripherals Available for the Sigma 110:
Beams rotating system.
Line Pro Software.
SIGMA 110 CNC Line for Beams video:
Main Features of the Sigma 110 CNC Line for Beams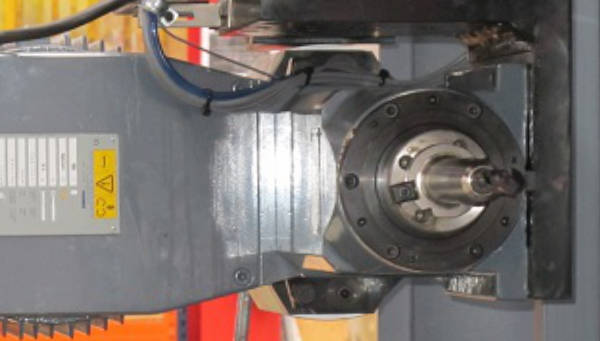 DRILLING UNIT.
Powerful and reliable drilling head. 20 HP peak power. Extra strong double column guided movement. Spindle and rack and pinion X axis travelling. Ultra fast X axis acceleration.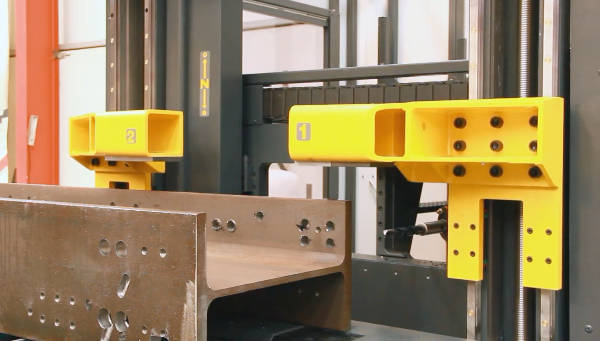 HOLD DOWN.
The profile is clamped to the table by means of a vertical hold-down. Each hold-down is guided by 2 ridged linear guides.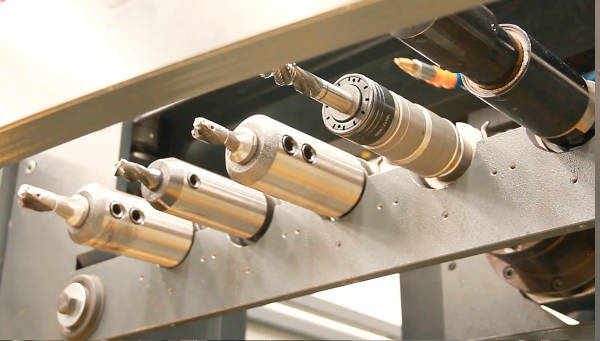 TOOL CHANGER.
5 Tools. Internal lubrication system.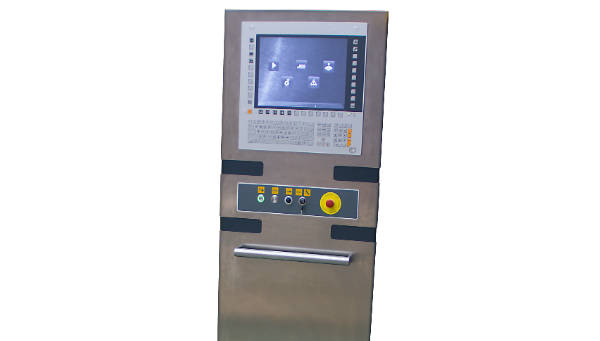 PC-CONTROL.
Windows based PC control. Touch screen. Remote assistance over the internet. USB Port.
Services for your SIGMA Beams Processing System CNC Line
Choose below the service you want to contact with.

Sales Consultant
Ask our experienced sales consultants to provide you extensive information and advice.

Brochure Request
You can ask for any brochure or information about any of our products.

Technical Support
After sales assistance by GEKA's qualified engineers.

Manuals Request
You can request here any manual for your machine or GEKA original tools.
GEKA Group
We've been forging stories and satisfying tens of thousands of customers for over 100 years.