Alfa Plus Punching Solution
Alfa Plus: Automatic CNC Line for Punching, Drilling, Marking and Shearing Flat Bars

The Alfa Plus line consists of two models within Geka's
Alfa Series
of CNC lines for processing flat bars: the Alfa 500-165T and the Alfa 500-220T. With punching forces of 185 US tons and 240 US tons, respectively, these are the two most powerful options in the Alfa Series.
The two Alfa Plus models are CNC-controlled automated lines for steel flat bar and metal flat bar punching, shearing, marking, and drilling. These CNC solutions can perform those operations on flat bars up to 40″ long.
The Alfa Plus CNC automated lines also feature a triple head punching unit for flat bars with diameters of up to 1 9/16″. Additional tools and accessories are also available from Geka, including an optional marking and drilling units, which means you can configure the CNC solutions that best meets your manufacturing needs with the help of our technical support service.
Features and specifications of the Alfa Plus CNC Lines
| FEATURES | ALFA 500/165T | ALFA 500/220T |
| --- | --- | --- |
| Flat Bar Size (Min.) | 4 x 3/8″ | 4 x 3/8″ |
| Flat Bar Size (Max.) | 20 x 1 1/4″ | 20 x 1 1/4″ |
| Optional Punches | Up to 3 | Up to 3 |
| Maximum Diameter | 1 9/16″ | 1 9/16″ |
| Punching Force | 185 Tons | 240 Tons |
| Marking | Rotary | Disc |
| Number of characters | 40 | 40 |
Capacities based on a material resistance of 65,000 tensile.
The manufacturer reserves the right to make modifications without prior notice.
Peripherals Available for the Alfa Plus Models:
Automatic Material Loader.
Marking Unit.
Advanced Line Pro Software with Nesting and Importing.
Drilling Unit.
ALFA PLUS CNC Line for Flat Bars video:
Main Features of the Alfa Plus CNC Lines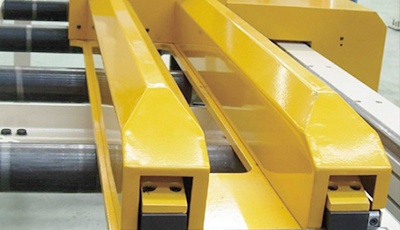 INPUT CONVEYOR UNIT
Rack & Pinion servo drive carriage.
Flat bars are pushed and clamped by the carriage.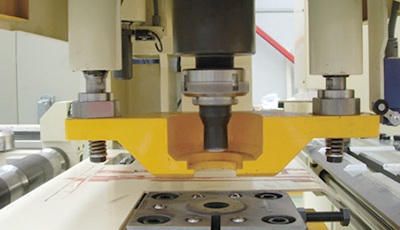 PUNCHING UNIT
Can punch flat bars with diameters of up to 1 9/16″.
Hydraulic hold-down.
Servo motor and spindle-driven horizontal positioning along the Y-Axis.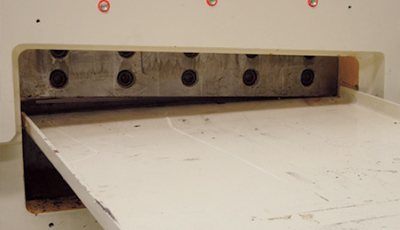 SHEARING UNIT
Cuts flat bars.
Hydraulic stops and clamping guides.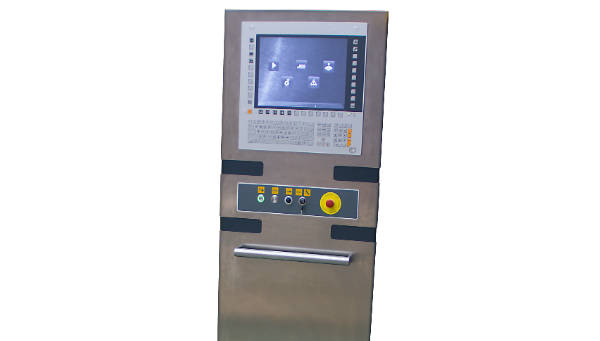 USER-INTERFACE
PC on Windows 10 platform.
Network Connectivity.
USB ports.
Graphic interfaces.
Remote Assistance via internet.
Services for your ALFA PLUS Flat Bars Processing System CNC Line.
Choose below the service you want to contact with.

Sales Consultant.
Ask our experienced sales consultants to provide you extensive information and advice.

Brochure Request.
You can ask for any brochure or information about any of our products.

Technical Support.
After sales assistance by GEKA's qualified engineers.

Manuals Request.
You can request here any manual for your machine or GEKA original tools.