Gamma Roller 150 2P/DPS CNC Lines for medium-sized angles
CNC solution for Punching, Marking, Drilling and Shearing large volumes of Angles and Flat Bars
The Gamma Roller 150-2P-DPS is one of the models available in Geka's Gamma Series of CNC Lines for punching, shearing, marking, and drilling angles automatically. It features a punching unit of up to four punches (two punches per wing) and an angle drill bit. Geka also offers a wide range of optional peripheral equipment that allows customers to configure the Gamma Roller 150-2P-DPS to their specific manufacturing needs.
Some of the benefits of using an automated CNC line is that it speeds up your manufacturing workflow and that they can perform a large variety of processing functions. The Gamma Roller 150-2P-DPS follows the highest standards of precision and complies with all the EC regulations.

Peripherals Available for the Gamma Roller 150-DP-DPS:
Automatic Feeder.
Minimal Waste Unit.
Marking Unit.
Material Unloading System.
Advanced Software with Nesting and Importing DSTV.
| Features | Gamma Roller 150-2P-DPS |
| --- | --- |
| Minimum L | 1-1/2″ x 1-1/2″ x 3/16″ |
| Maximum L | 6″ x 6″ x 1/2″ |
| Marking | Disc |
| Characters | 40 |
| Nº Punches | 4 (2/wing) |
| Maximum Diameter | 1-1/4″ |
| Punching Force | 67 US Tons |
| Shear station tonnage | 213 US Tons |
| Feeder Speed | Programmable Up to 1,417 Ft/min |
Capacities based on a material resistance of 65,000 tensile.
The manufacturer reserves the right to make modifications without prior notice.
Video of Gamma Roller 150 2P CNC Solution:
Features of the Gamma Roller 150-2P-DPS CNC Line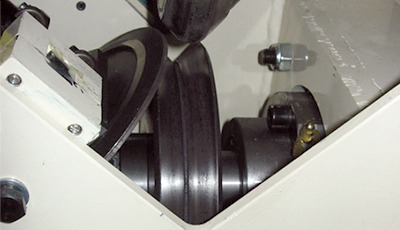 PULL TYPE FEEDING.
Servo motor driven tracking unit with independent encoder units at both ends of the machine.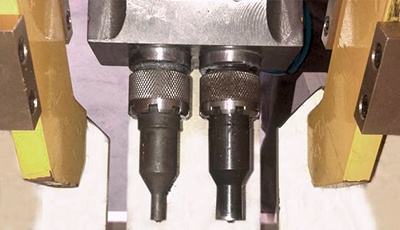 PUNCHING UNIT.
Two punches per wing.
Diameters up to 1-1/4″.
Hydraulic hold-down.
CNC-controlled gauge.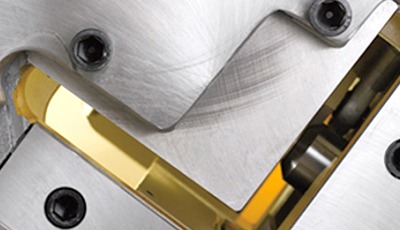 SHEARING UNIT.
Clean cuts without waste.
Easy and quick access to blades.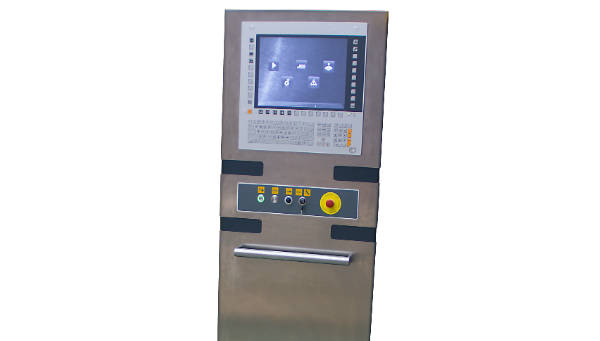 USER-INTERFACE.
PC on Windows 10 platform.
Network Connectivity.
USB ports.
Graphic interfaces.
Remote Assistance via internet.
Services for your GR 150 2P CNC Line for Angles.
Choose below the service you want to contact with.

Sales Consultant.
Ask our experienced sales consultants to provide you extensive information and advice.

Brochure Request.
You can ask for any brochure or information about any of our products.

Technical Support.
After sales assistance by GEKA's qualified engineers.

Manuals Request.
You can request here any manual for your machine or GEKA original tools.