Gamma Traction 250 CNC Line Solution for sized angles
The Gamma Traction 250 is one of the CNC automation lines in Geka's Gamma Series. It features a traction system with a feeder trolley and performs punching, drilling, marking, and shearing of angles.
The Gamma Traction 250 can punch materials with thicknesses of up to 5/8″ and its four drilling tools per wing can drill materials up to 1 9/16″ thick. The cutting station in this CNC solution can shear profiles of dimensions as large as 10″ x 10″ x 1″. A cassette marking station is also included with the Gamma Traction 250.
Geka also has optional peripherals available for the Gamma Traction 250, including an output conveyor unit for the classification of material. With the assistance of our technical support service, you may configure the CNC solution to your particular requirements.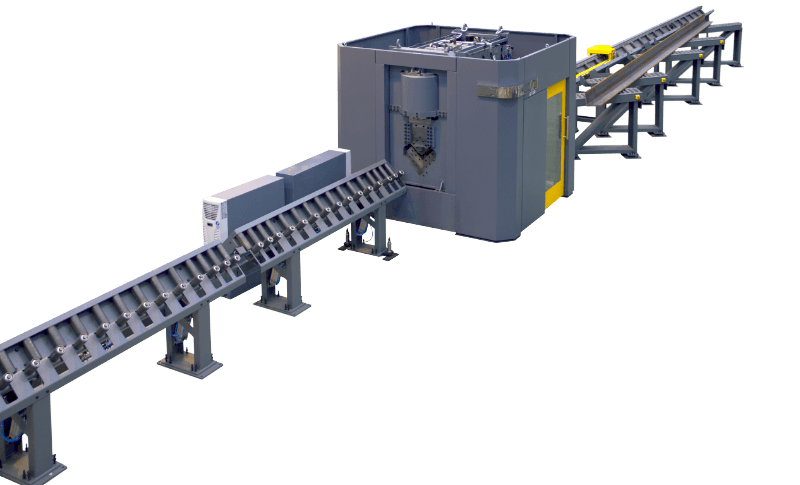 Features and specifications of the Gamma Traction 250 CNC Line
| FEATURES | GAMMA TRACTION 250 |
| --- | --- |
| Minimum angle | 2″ x 2″ x 3/16″ |
| Maximum angle | 10″ x 10″ x 1″ |
| Number of punches | 6 (3/leg) |
| Maximum punch diameter | 1-1/4″ in 5/8″ |
| Marking Station | Cassette |
| Punching power | 82 US Tons |
| Shearing power | 560 US Tons |
| Drilling tools | 8 (4 per wing) ISO 40 |
| Drill Power | 12 H.P. – 9 kW |
Capacities based on a material resistance of 65,000 tensile.
The manufacturer reserves the right to make modifications without prior notice.
Video of Gamma Traction 250 CNC Solution:
Peripherals available for the Gamma Traction 250
Automatic side loader.
Output conveyor unit.
Advanced Software with Nesting and DSTV Import.
Main features of the Gamma Traction 250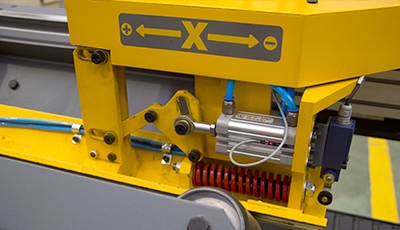 AUTOMATED FEEDER
Material is clamped and pushed with a gripper.
Rack and pinion system driven by a servo-motor.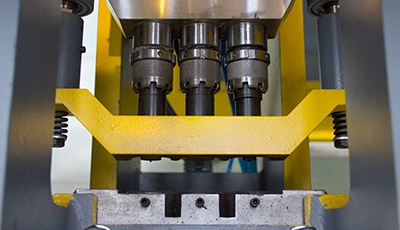 PUNCHING UNIT
6 punches (3 per leg).
CNC-adjustable gauge.
Hydraulic hold-down.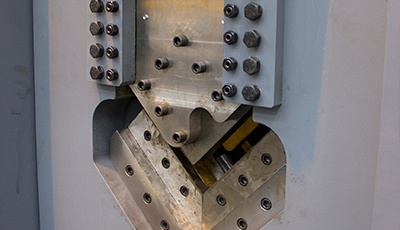 SHEARING UNIT
Performs clean cuts without wasting any material.
Blades may be easily and quickly changed.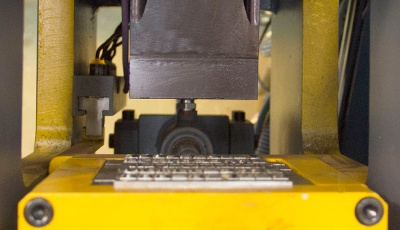 MARKING UNIT
CNC-controlled positioning and marking selection.
Adjustable pressure (supports future galvanizing and painting).
Extremely fast and reliable.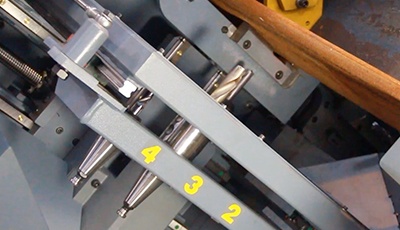 DOUBLE DRILLING UNIT
8 tool (4 wing).
Maximum diameter 1 9/16".
ISO 40 Tool Holder.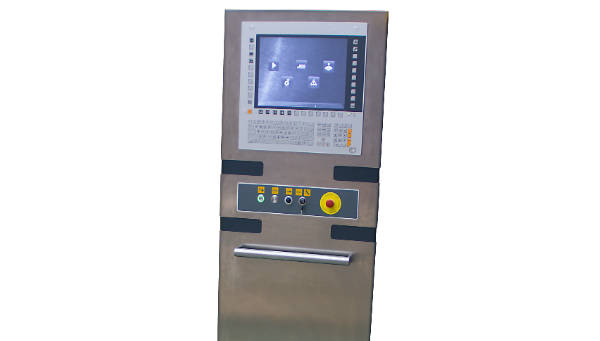 USER-INTERFACE
PC on Windows 10 platform.
Network Connectivity.
USB ports.
Graphic interfaces.
Remote Assistance via internet.
Services for your GAMMA Traction 250 CNC Line for Angles
Choose below the service you want to contact with.

Sales Consultant.
Ask our experienced sales consultants to provide you extensive information and advice.

Brochure Request.
You can ask for any brochure or information about any of our products.

Technical Support.
After sales assistance by GEKA's qualified engineers.

Manuals Request.
You can request here any manual for your machine or GEKA original tools.