Blades for Shearing Station
Contact Geka US to acquire the most reliable consumables to ensure the quality and durability of our hydraulic ironworkers and CNC lines. Give us the shearing station model that you need along with your manufacturing needs and we will provide with the appropriate shearing blade. The size and dimension of the shearing blades may vary depending on the shearing machine they are being used with.
We have shearing blades available for all of our machines with shearing capabilities including the ironworkers in the Minicrop Series, the Hydracrop Series and the Bendicrop Series. Acquiring your shearing blades directly from Geka is a guarantee that they will be high quality and ensure that your ironworker can perform to its full capabilities and maximize its working life.
What are shearing blades used for?
In metalworking, shearing is the process by which metal is cut without forming chips and without any kind of melting or burning. Shearing blades are one of the most important parts of a shearing station. The material being worked is pushed against the blades, which causes it to be cut. Flat bars and solid bars may be sheared in this manner. Using high-quality shearing blades will have a direct influence in the productivity of your shearing station and its durability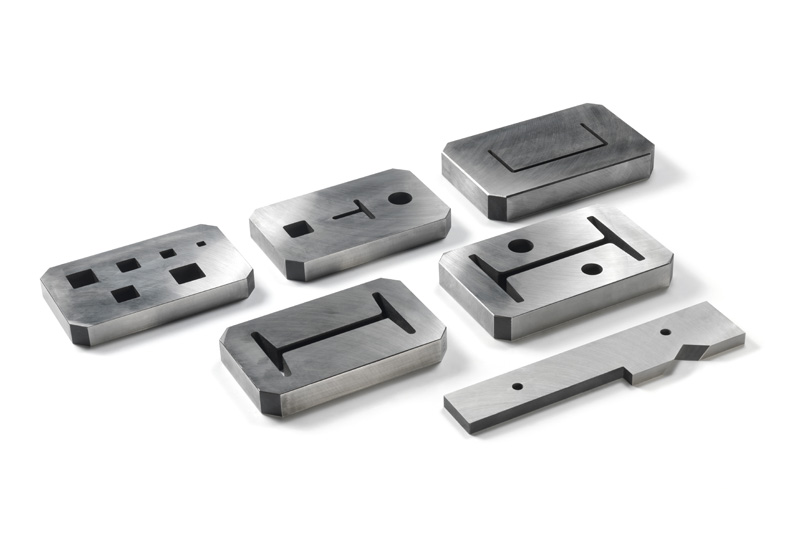 Other replacement parts that you may need for your Geka machinery include custom size
punches and dies
and bending dies. You may order those directly from Geka as well.
Geka Group has been helping optimize metalworking and manufacturing processes worldwide since 1919. Since then, our machines have been known for their reliability, precision, and versatility. Our proven quality and track record of innovation have taken our machines and replacement parts to 60 distributors and 90 countries.
How to change Punches and Dies in our Oversize Punching Unit
How to change Section Blades in our Bendicrop Series
How to change Bendicrop Series Press Brake Tools.