Tools and Accessories for GEKA stations and CNC Lines
Standard tools and accessories for Geka stations: Here you will find our wide range of Geka tools for different ironworking tasks (punching, notching, bending and cutting). Some of these Geka tools and accessories may be already equipped in your hydraulic ironworker machine while some of them are optional Geka accessories. Details about this may be found in the description of each product.
Find out about our tools for sale by Geka for working stations and the optional accessories that we have designed for a wide range of specific metalworking jobs.
Tools and accessories for punching stations
Multiple kinds of accessories for the punching station of your GEKA machine.

Standard punching equipment

Oversize punching up to Ø 4″

Oversize punching up to Ø 6 1/4″

Tool for punching at the end of tubes


Laser positioner for Punching


Tools and accessories for notching stations
Our wide range of accessories for the notching station of your GEKA machine.

Rectangular notching equipment

Triangular notching equipment



Louvre notching equipment
Tools and accessories for flat bar and profile shearing stations
The cutting station of our machines can cut angles, U I and T profiles, flat bars and round and square bars.

Standard cutting of Round and Square Bars

Cutting of Flat Bars Equipment


U and I profile cutting equipment

Electric Flip-stop for angles and flat bars

Hydraulic hold-down for flat bars & angles

T profile and bars cropping equipment
Tools and accessories for bending stations
Bendicrop Series machines, the only ironworkers in the market with a built-in bending station. Here you can find all the bending accessories you might need.



Tailor-made accessories for Geka's entire range of ironworking machines
Our technical team designs and provides accessories that enable your GEKA machine to perform the most challenging jobs.
We can manufacture almost any tool you might need for our whole range of GEKA machines.
You may send us a drawing or a sketch with your requirements.



Elastic hold-down for punching

Flat bar notching for T profiles

Straight cutting and punching

Rounding of flat bars and 2 punches

Rounding flat bars in punching unit

Punching in the notching unit


Notching of louvers with hold-down

Notching of louvres nº 13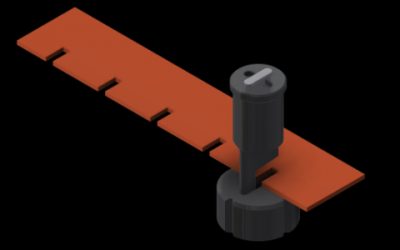 Punch and Die set with extra "heeled guide" for punching a specialized grade of material.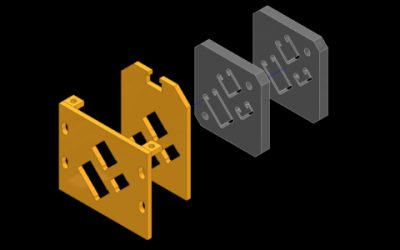 Special blade for cutting three different Uni-Strut Profiles with the same set of blades.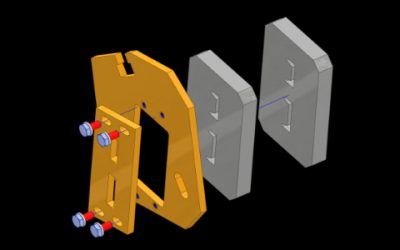 We enjoy developing special tools for Ornamental sector like this one. We use all our expertise to solve a customer need.