Cutting Tools and accessories
The cutting accessories and tools available for Geka machines can allow the cutting station in your Geka machine to perform different tasks and jobs. These cutting tools may be acquired directly from Geka.
Cutting tools and accessories for Geka cutting stations

Tools for the standard cutting of Round and Square Bars:
this tool allows for the cutting of round and square solid metal bars. The maximum size of square and round bars varies between the different Geka ironworking machines.

Flat Bars Cutting Equipment:
consists of a guided table for guiding flat bars into Geka shearing stations in different angle positions. This improves safety and the accuracy of the shearing operation.

Tools for the cutting of angles (90º):
this equipment lets your Geka machine cut L profiles at 90°.

Tools for U and I profile cutting:
these blades are to be used in the profiles shearing and cutting stations of several Geka ironworkers. They allow your machine to cut I profiles and shear U channels.

Electric flip-stop tools for angles, profiles and flat bars:
these cutting tools are common for all Geka ironworkers, they enable the machine to automatically make cuts of equal length.

Hydraulic hold-down tool for angles, profiles and flat bars cutting stations:
it is a hydraulic special device which guarantees that the material being cut remains perfectly static during the shearing operation.

Tools for T profile cutting, round & square bar cropping:
Geka has a variety of blades available to cut and shear standard profiles like round, square, T-profile, and UPN profiles. Additionally, Geka can also provide you with custom made blades through our technical service.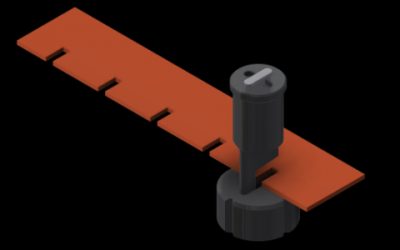 Punch and Die set with extra "heeled guide" for punching a specialized grade of material.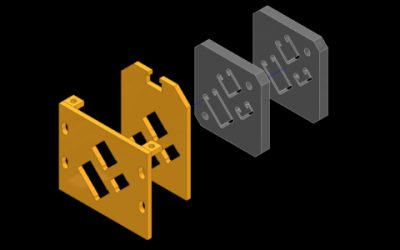 Special blade for cutting three different Uni-Strut Profiles with the same set of blades.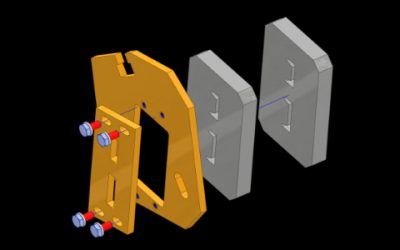 We enjoy developing special tools for Ornamental sector like this one. We use all our expertise to solve a customer need.