The tube notching equipment is a punching and notching tool for the punching stations in Geka ironworking machines. With the tube notching equipment, you can notch at the end of tubes at 90 ° with equal or different diameters.
The tube notching equipment has been designed for tubes of up to 2″ in diameter, but other diameters could be available after working with our custom punches and dies technical service. If you wish to extend the diameter of the tubes that you want to notch, please contact Geka, we will do everything that is possible to satisfy your demands. You can even send us a sketch with the size and shape that you have in mind.
This notching tool is available for Geka ironworker machines with all the appropriate equipment required to use it.
For the Microcrop models, the tube notching equipment is only available for the punching station.
We have a wide range of dies and punches, that will allow you to punch many standard shapes such as oblong, rectangular, round and squared shapes. Also, you may even be able to make your own custom shape with our special and custom-made punches and dies service. All of these tools for punching standard or custom shapes can be adjusted to the standard machine in a quick and easy way.
If you want to obtain more information about this notching tool or if you need professional advice, please contact Geka and our experts will help you with anything that you need with the tube notching equipment.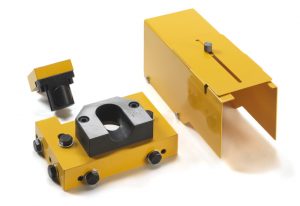 Minicrop Tube notching equipment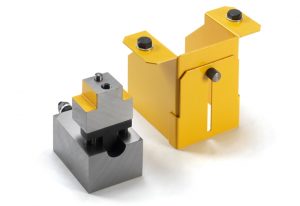 Microcrop Tube notching equipment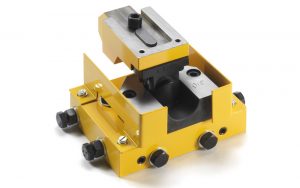 Hydracrop 55 Tube notching equipment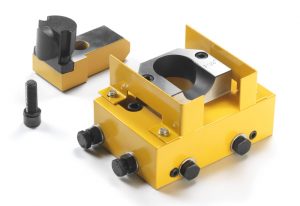 Hydracrop 80 Tube notching equipment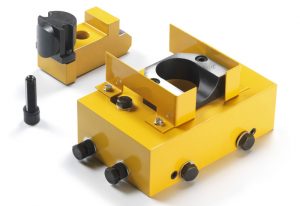 Hydracrop 165 Tube notching equipment